Restore and Protect Metals with Everbrite Coating.
Tough & durable protection for metal.

Restores color and luster of faded metals.

Seals rusted metal patina to stop stains and drips.

Use on painted and unpainted metals.

Protects metal from salt, corrosion, tarnish and rust.
Examples of uses: window frames, metal siding, storage doors, metal roofs, garage doors, anodized aluminum, curtain wall, copper gutters, copper roofs, and more! Learn more about Everbrite Protective Coating.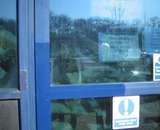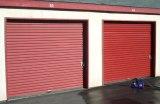 Looking for Satin Everbrite Coating? Everbrite Coating is available in a Satin finish. Most surfaces look best with the clear finish of Everbrite, however, there are some surfaces that look better with a finish with less sheen. Examples of these are rusted metal and some garage doors.