How to Restore Rusty Stainless Steel & Protect it from Future Damage.
Unfortunately, Stainless Steel is Stain"Less" - Not Stain"Free".
Cleaning tea-staining or rust off of stainless steel is not enough. The surface must be protected or the metal will rust again in just days. ProtectaClear Stainless Steel Restoration Kits will restore and protect your stainless steel to stay looking freshly polished and will protect from salt air, salt corrosion and rust.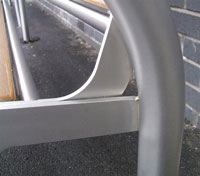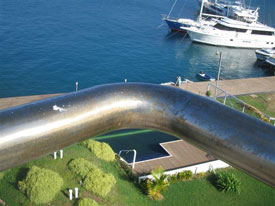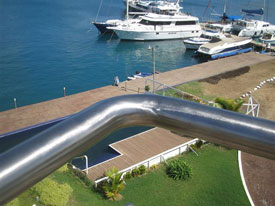 Kits Include:
ERW-XL Cleaner & Rust Remover for removing tea-staining or light rust. Will also brighten stainless steel.

EZ-Prep Neutralizer - Neutralize the acid in the Rust Remover

ProtectaClear 4 oz. for sealing and protecting the stainless steel to stop rusting and corrosion.

Prep Pad Scrubber - Not for use on highly polished surfaces.

Applicator Pad

Nitrile gloves
See more information about how to restore rusty stainless steel.