CrobialCoat® - Antimicrobial Product Protection
Invisible Protection, Visible Cleanliness.
CrobialCoat® is a durable, clear protective coating providing protection for most surfaces rust, salt damage, tarnish, corrosion and oxidation. CrobialCoat has built in Microban® Antimicrobial technology for an added level of protection against the growth of microbes. It is our most durable and scratch resistant coating. Ideal for high touch surfaces where cleanliness matters.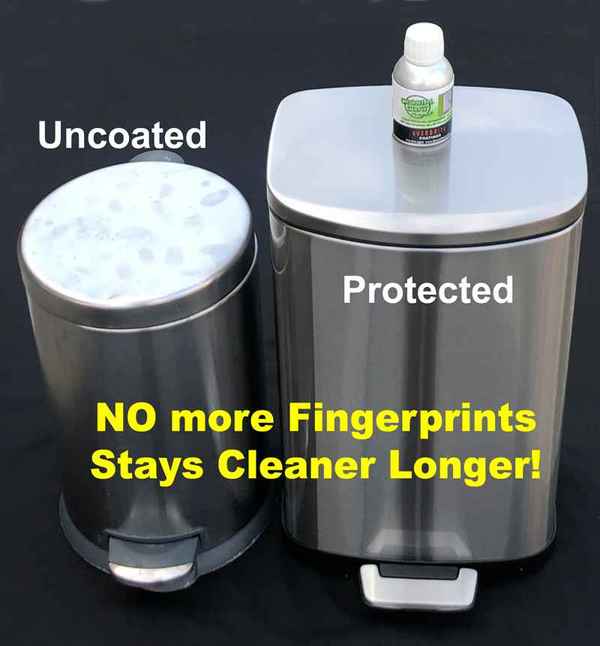 Keeps surfaces 99% cleaner by inhibiting the growth of bacteria and microbes.

Protects 24/7 for years!

Easy to apply. Clean surface and wipe on protection for long lasting results.
Stops fingerprints and smudges on stainless steel & polished metals.

Prevents salt corrosion on metals in salt environments.

Will not wash off - Antimicrobial protection remains effective for the life of the coating.
Helps prevent odors due to odor causing bacteria.
Protect door handles, faucets, light switches, railings, sinks, bed railings & other high touch areas where cleanliness matters for years, not just hours.
CrobialCoat® combines the tough protection of ProtectaClear® with the antimicrobial product protection of Microban®. Easy to apply clear coating specifically designed for protection of metals (even highly polished metals), ceramics, hard plastic and hardwoods. Ideal for use in high touch environments where cleanliness matters such as schools, hospitals, kitchens and restrooms protecting home and commercial environments.
Surfaces stay cleaner longer, show less fingerprints and are much easier to maintain with less effort and time.

Sealed surfaces clean easily with mild soap and water.

Contains powerful antioxidants to protect against tarnish, oxidation and corrosion.

Highly salt resistant for marine & salt environment use.
Remains flexible - will not crack, chip, peel or discolor. Self Leveling and Self-annealing - blends to itself, making touch-ups easy. Easily adds an extra layer of antimicrobial protection to surfaces already coated with ProtectaClear® without additional prep. One-part coatings - no mixing or waste.
Available in various sizes from 1 oz. to 1 Gallon. Also available in Kits with Copper Cleaning Gel or Polish. Scroll down to see options.